Magic is something you make yourself
Press Room
There is always something going on at Lillero
The best way to find out what, is here, through our press room. Here you find press releases, news and the latest from us. Curious for more, please contact us
Euroman, Keep an eye on
"Michelin-Camping"
This summer, they will be visited by the Tour de France field, Dragsholm Castle is also located here, and soon the area will as well have a restaurant with the people behind the Michelin-starred restaurant Formel B as the driving force. Kristian Arpe-Møller and Rune Amgild Jochumsen will take over the food part at Lillero, which is located on Høve Strand in Asnæs, with the restaurant Lille B, which opens up May 18th. There are no plans for fancy food and Michelin stars. Instead, straightforward family style sharing food with ingredients from the local area should be served.
Read online her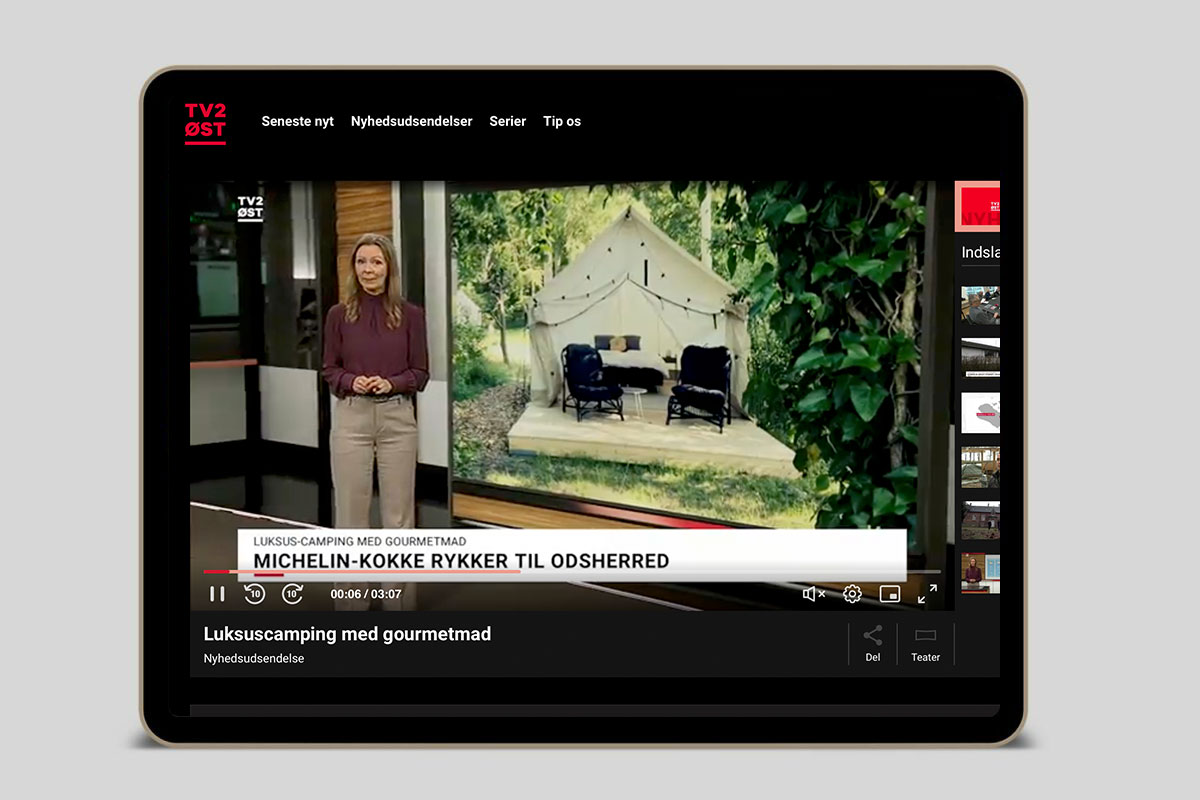 TV2 East
Luxury camping with gourmet food
When the chefs from the Michelin-awarded restaurant, Formel B, open their doors at our restaurant and beach bar for the season, don´t expect hoity-toity dishes and pretentious maître d´s. But look forward to simple and down-to-earth, yet spectacular meals, primarily based on local produce. All served family style perfect for an extraordinary experience with friends and family.
Watch online her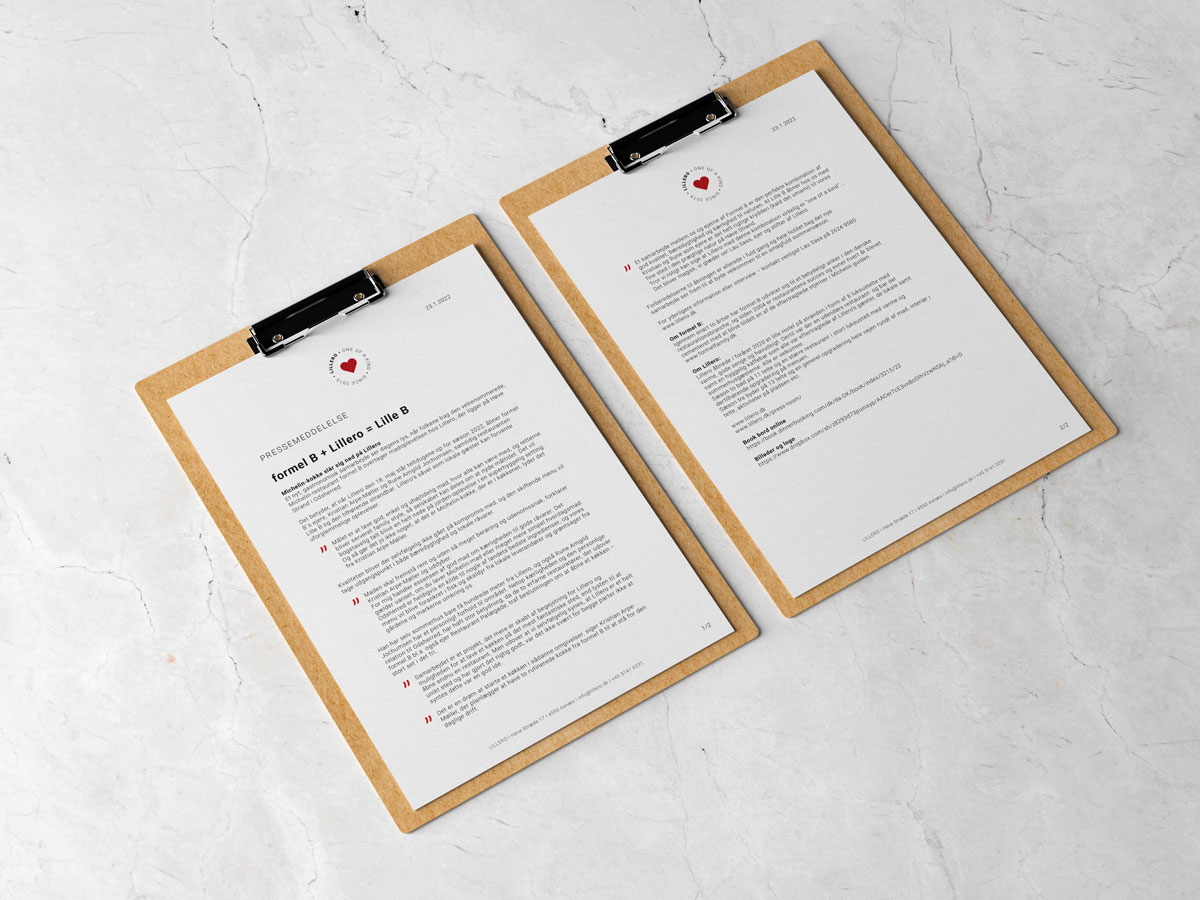 Lille B
Formel B + Lillero = Lille B
This upcoming season we'll reach new culinary heights as we´ve teamed up with chefs hailing from one of Copenhagen's finest restaurants (and a longtime personal favorite place of ours). We hereby officially and happily announce our collab with the people behind the Michelin-starred restaurant Formel B. Look forward to simple and down-to-earth, yet spectacular meals, primarily based on local produce. Perfect for an extraordinary experience just waiting to be shared with friends and family.
Read more her
Read Press release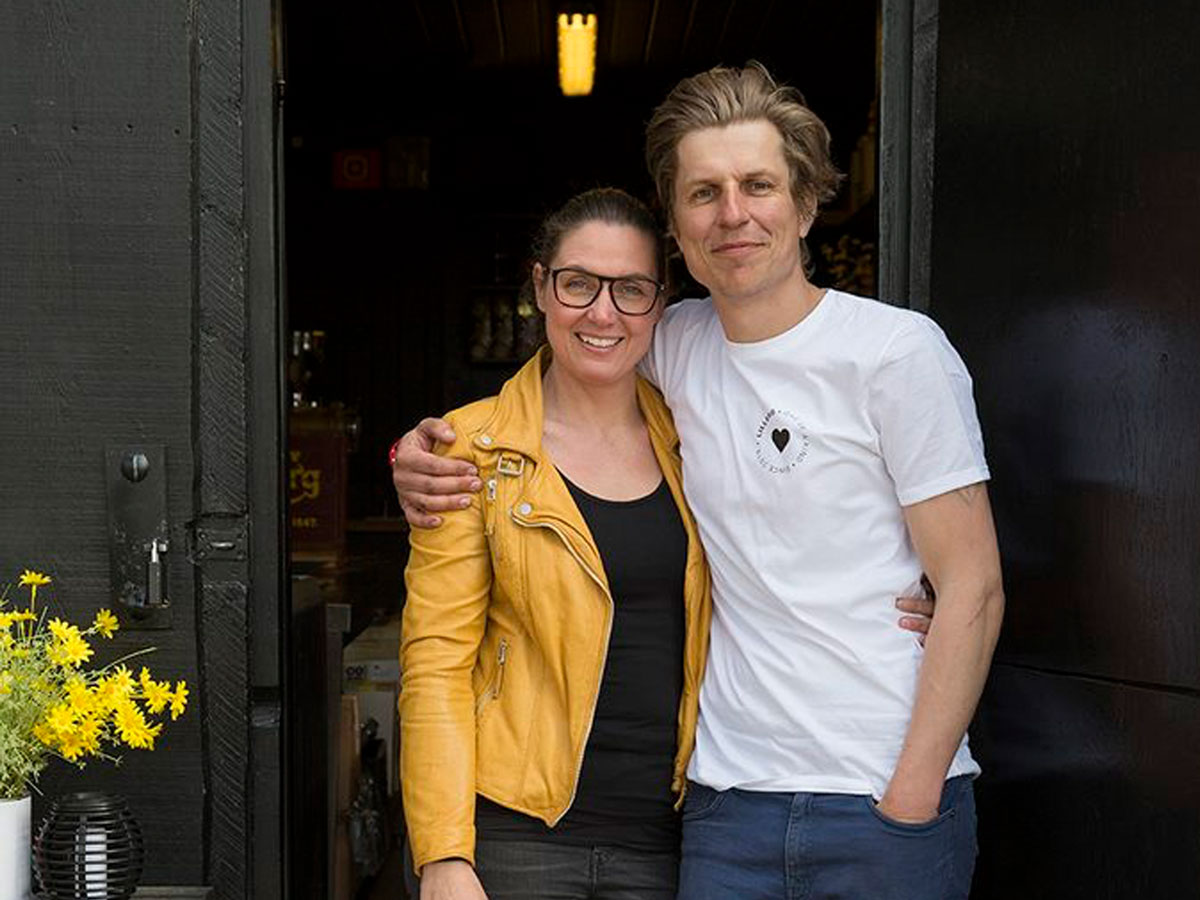 ODSHÆDRING
Lillero is nominated for this year's entrepreneur award.
For once, there is entrepreneurship in Odsherred that dares to think big. Which focuses on a delicious expensive luxury product which is sold far beyond the municipality's borders. They have managed to turn a boring campsite into a tourist experience in a class of its own and have had it fully booked from the start. A true oasis at Høve Camping with glamping tents that have also attracted many non-campers. Brave and beautiful by Lau and Michelle..
Read more her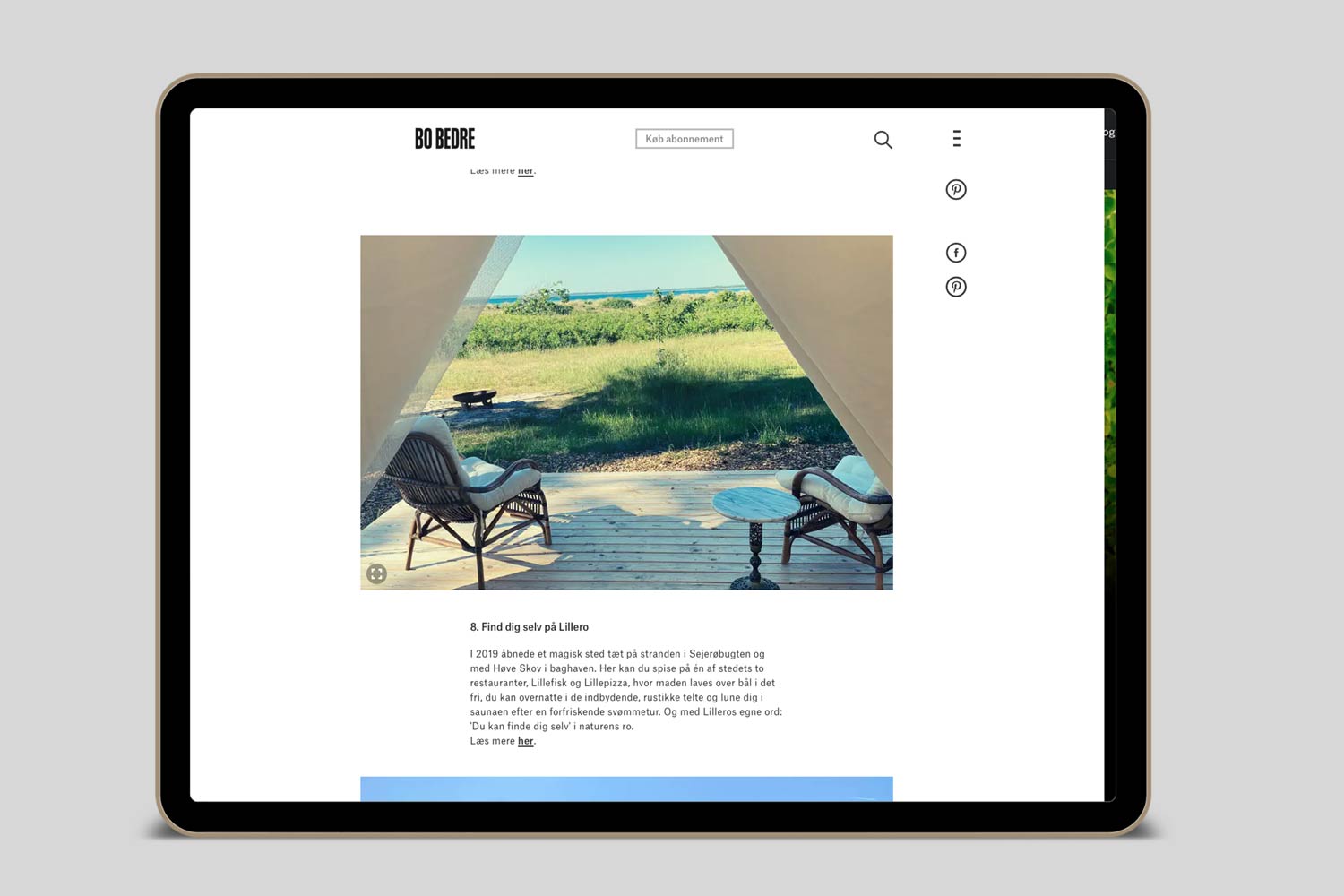 BO BEDRE
Find yourself at Lillero
The recent pandemic has made staycation the big thing, and luckily there are plenty of beautiful spots and hidden gems in our own country that you can explore. Find inspiration for your holiday in Denmark and get the travel blog writers' best advice for road trips here.
Read more her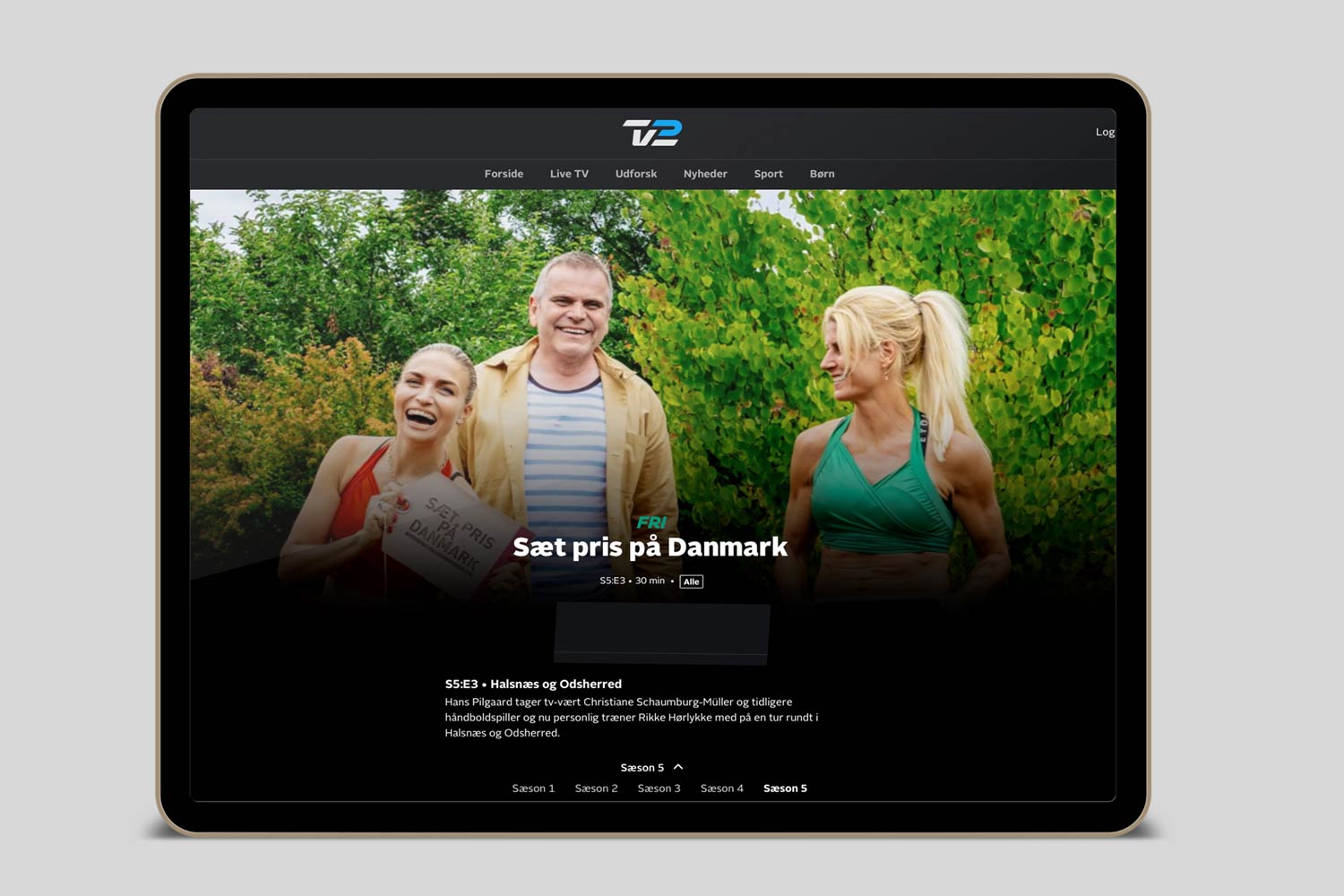 TV2 FRI / Play
Sæt pris på Danmark
Hans Pilgaard takes TV host Christiane Schaumburg-Müller and former handball player and now personal trainer Rikke Hørlykke on a trip around Halsnæs and Odsherred.beach
Watch the show her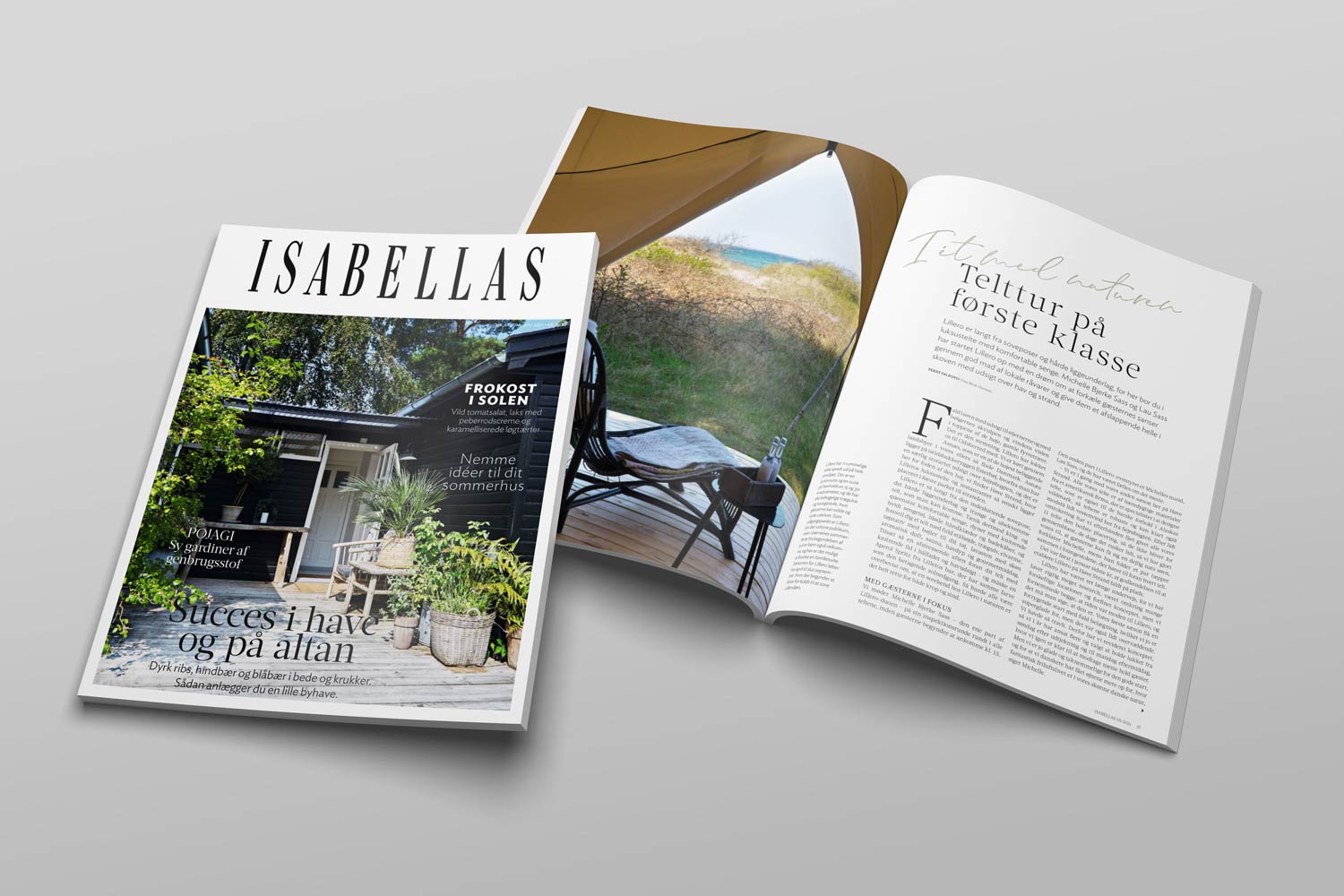 Isabella
Tent trip on first class
Lillero is far from sleeping bags and hard sleeping pads, because here you live in luxury tents with comfortable beds. Michelle Sass and Lau Sas have started Lillero up with a dream of pampering guests' senses through good food from local produce and giving them a relaxing experience in the woods overlooking the sea and beach
Read more download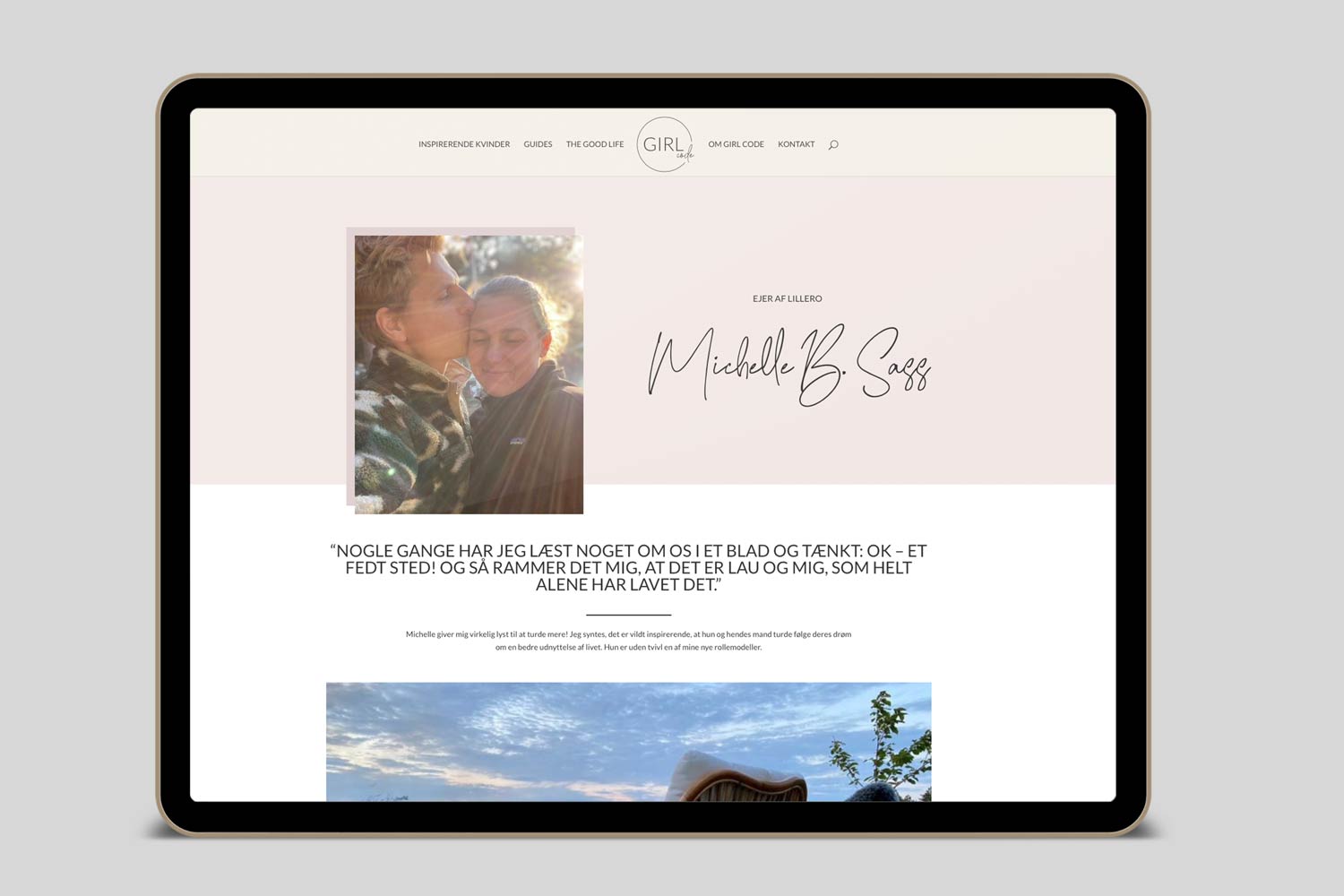 Girlcode is an online community
Get inspired by cool women who have dared to follow their dreams
We had an idea that we would serve people in luxury surroundings in nature. But there is a long way from idea to execution.
Read more her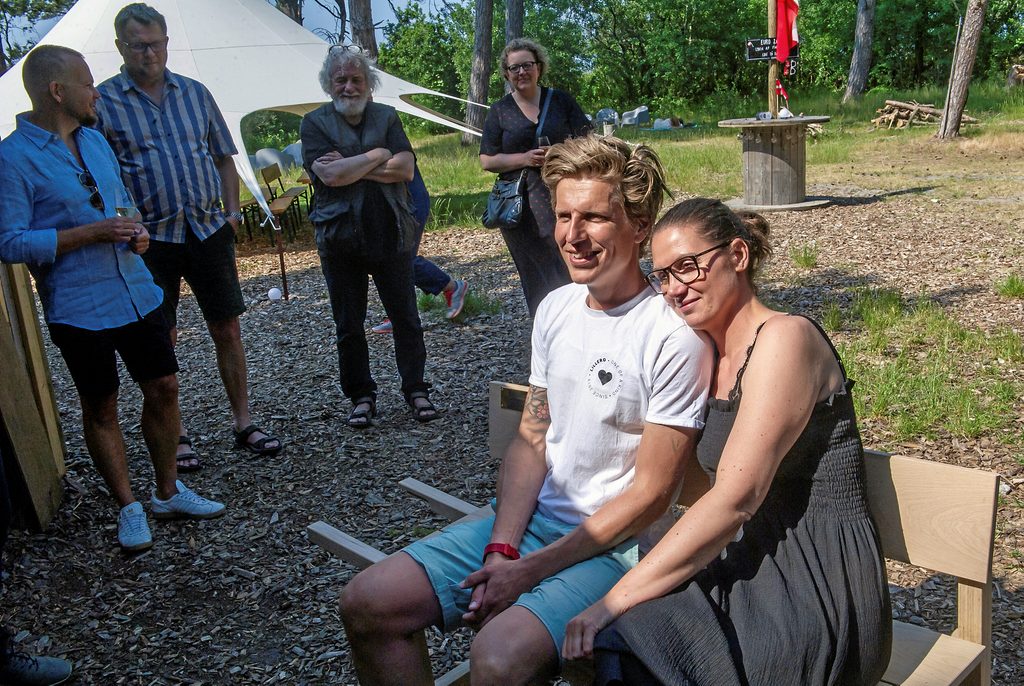 Odsherreds Turistforening
2021 Tourist Award
With skill and creativity, Michelle and Lau have brought Odsherred an innovative, high-quality experience. An experience place that some might call glamping, but which is actually a small nice hotel and restaurant on the beach.
Read more her
Livet i Odsherred
Odsherred – Denmark's first unesco global geopark
Geopark Odsherred has published a new book magazine of 132 pages with inspiration to experience nature, culture, art and the many gastro-adventures that await in Denmark's first UNESCO geopark.
Read more her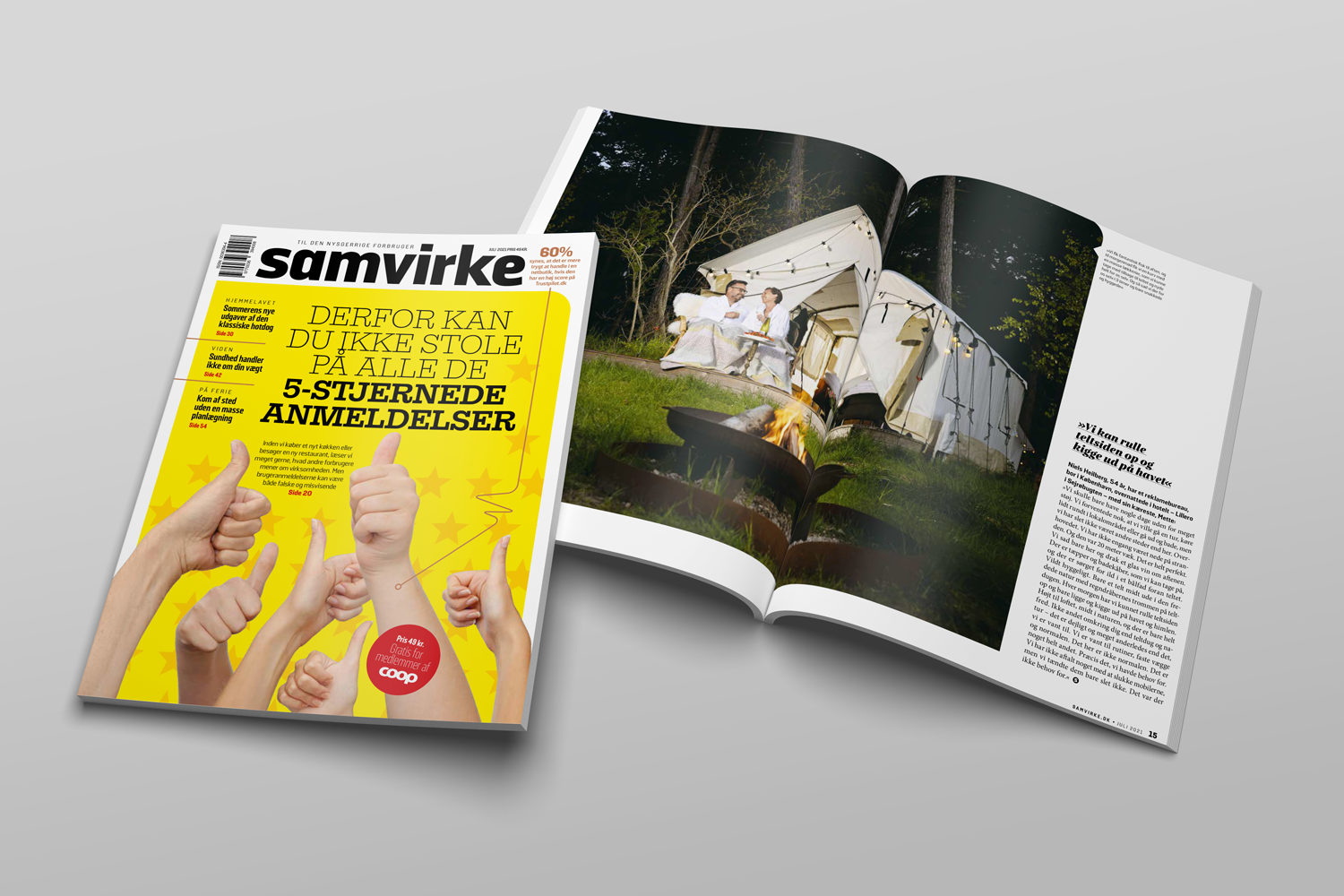 Samvirke
Article from a stay Lillero
"We got a great fish for the evening, and for breakfast got a basket with a lot of goodies that we could take back to the tent and enjoy all to ourselves, And then we just sat there for ourselves for 3 hours and just talked and enjoyed ourselves" Niels Heilberg
Read more her